Team
Dr. med. vet. Susan Kröger,
Specialist for Animal Nutrition and Dietetics
My personal aim is to find the best feeding of your dog or cat by supporting you with an individual nutrition consultation based on newest scientific knowledge.
Education and work experience
After I received my veterinary medicine degree in 2005, I completed my doctorate in 2009 at the Institute of Animal Nutrition, Freie Universität Berlin, under the supervision of Prof. Dr. Jürgen Zentek. In 2014 I became a Specialist for Animal Nutrition and Dietetics.
During the more than 10 years at the Institute of Animal Nutrition, and as head of the nutrition consultation service for companion and farm animals, I gained extensive expertise and comprehensive experience in the field of dog and cat nutrition.
Due to regular attendance at national and international conferences and the exchange with colleagues from science and research as well as practicing veterinarians, I receive continuous updates regarding current understandings in pet nutrition.
Memberships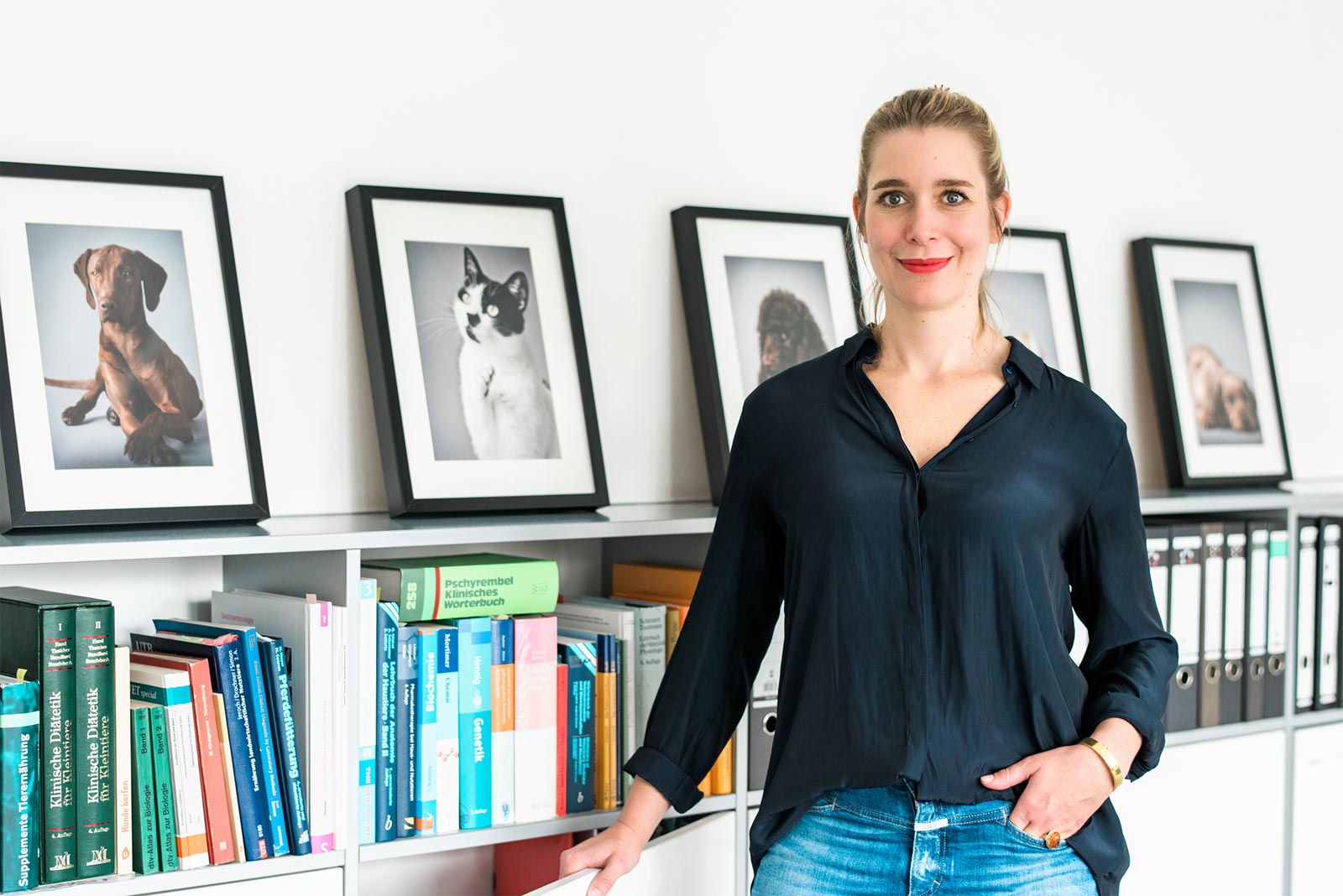 Education
1998 – 2005: Studies in Veterinary Medicine
Szent István Universität Budapest
University of Veterinary Medicine Hannover, Foundation, Germany
Freie Universität Berlin, Germany
12/2005: Degree in Veterinary Medicine, Freie Universität Berlin, Germany
02/2006 – 09/2006: Internship in Veterinary Small Animal Cardiology Specialist Practice, Associate Professor Dr. med. vet. Marianne Skrodzki, Berlin
10/2006 – 07/2009: Doctoral thesis: Institute of Animal Nutrition, Freie Universität Berlin "Investigation on the formation of vitamin K2 by the canine intestinal microbiota."
Work experience
05/2008 – 02/2017: Post-doctoral Researcher and Head of the Nutrition Consultation Service for Companion and Farm Animals, Institute of Animal Nutrition, Freie Universität Berlin, Germany
04/2014: Specialist for Animal Nutrition and Dietetics
Publications / Presentations